2023 NSIS Student Science and Technology Communication Competition Winners and Honorable Mentions
Nine papers were submitted from 4 Nova Scotian Universities and one No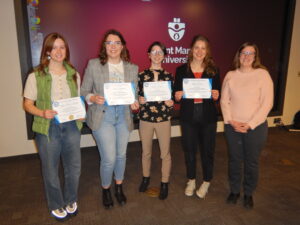 va Scotian Community College.
This year's competition brought forth several well written papers. Winners and honorable mentions should be commended for the exceptional work submitted.
The NSIS competition coordinators, judges, and NSIS council are pleased to congratulate and celebrate the success of the following students:
Winners: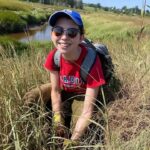 Rebecca Mader, Master of Science (Mycology) candidate, at Acadia University.
Paper submitted: Diversity of mycorrhizal fungi in Eastern Hemlock stands will significantly change with the effects of Hemlock Woolly Adelgid infestation in Kejimkujik National Park, Nova Scotia, Canada
Award: Winner, Post-Graduate category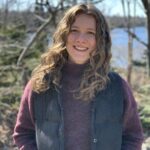 Aliya Seward, Bachelor of Applied Human Nutrition (Dietetics) student at Mount Saint Vincent University
Paper submitted:  The limitations of Life Cycle Assessments as a method of comparative sustainability in plant-based burger alternatives and conventional beef burgers
Award: Winner, Undergraduate category
Honorable Mentions: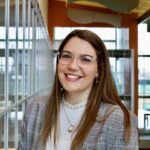 Reid Sutherland, Master of Marine Management candidate at Dalhousie University
Paper submitted: Jaws in jeopardy: How the vertical distribution of sharks in Atlantic Canada can inform regional fisheries management
Award: Honorable mention, Post-Graduate category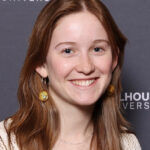 Kiah Heneke-Flindall, Bachelor of Environmental Science student at Dalhousie University
Paper submitted: Two Paths Towards a Common Goal: The Intersection of Indigenous and Western Worldviews In Effective Environmental Education
Award: Honorable mention, Undergraduate category